Stimulating Ayurvedic Hair Oil
Oil Options
2 oz with Coconut Oil
2oz without Coconut Oil
4 oz wih Coconut Oil
4 oz without Coconut Oil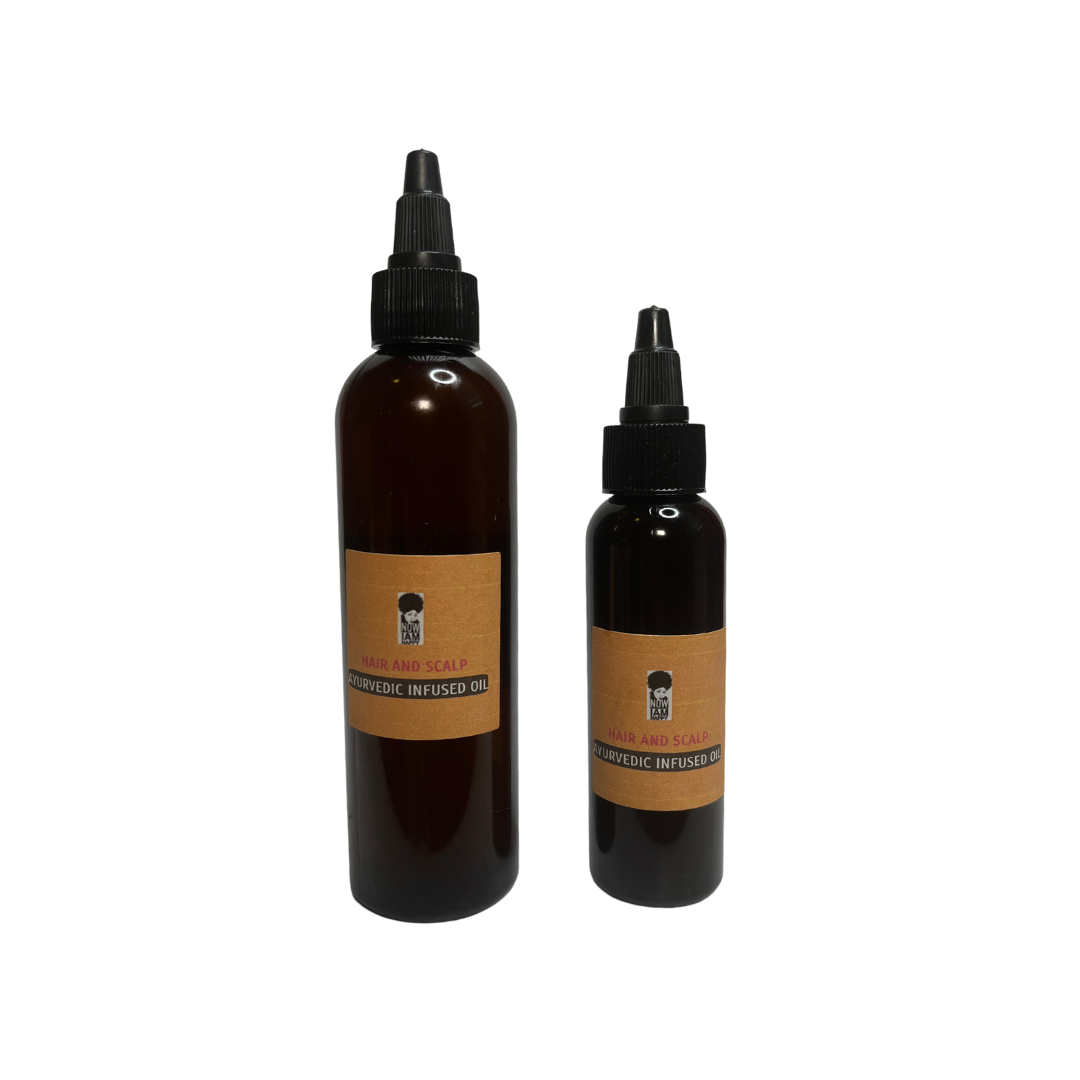 Ingredients:

How to Use:

Key Ingredient Benefits
Oils used for infusion: Coconut Oil, Avocado Oil, Extra Virgin Olive Oil, Almond Oil, Rosemary Essential Oil, Peppermint Essential Oil, Henna, Amla, Fenugreek, Neem, Jatamansi, Aloe Vera, Hibiscus, Brahmi, Burdock Root, Ashwagandha, Cassia, Horsetail
Hot oil treatment- Place the bottle in a warm water (not boiling) bath. Let the oil warm up for 20 minutes. Apply the oil to your scalp and strands and let sit for a minimum of 30 minutes. Cleanse your hair as normal

Oiling your scalp- Apply the oil to your scalp every 2-3 days and massage with the pads of your fingers to increase blood circulation and stimulate the scalp.

Sealant- Use the oil after you moisturize your hair to seal in the moisture.
Oils infused with the following ayurvedic herbs