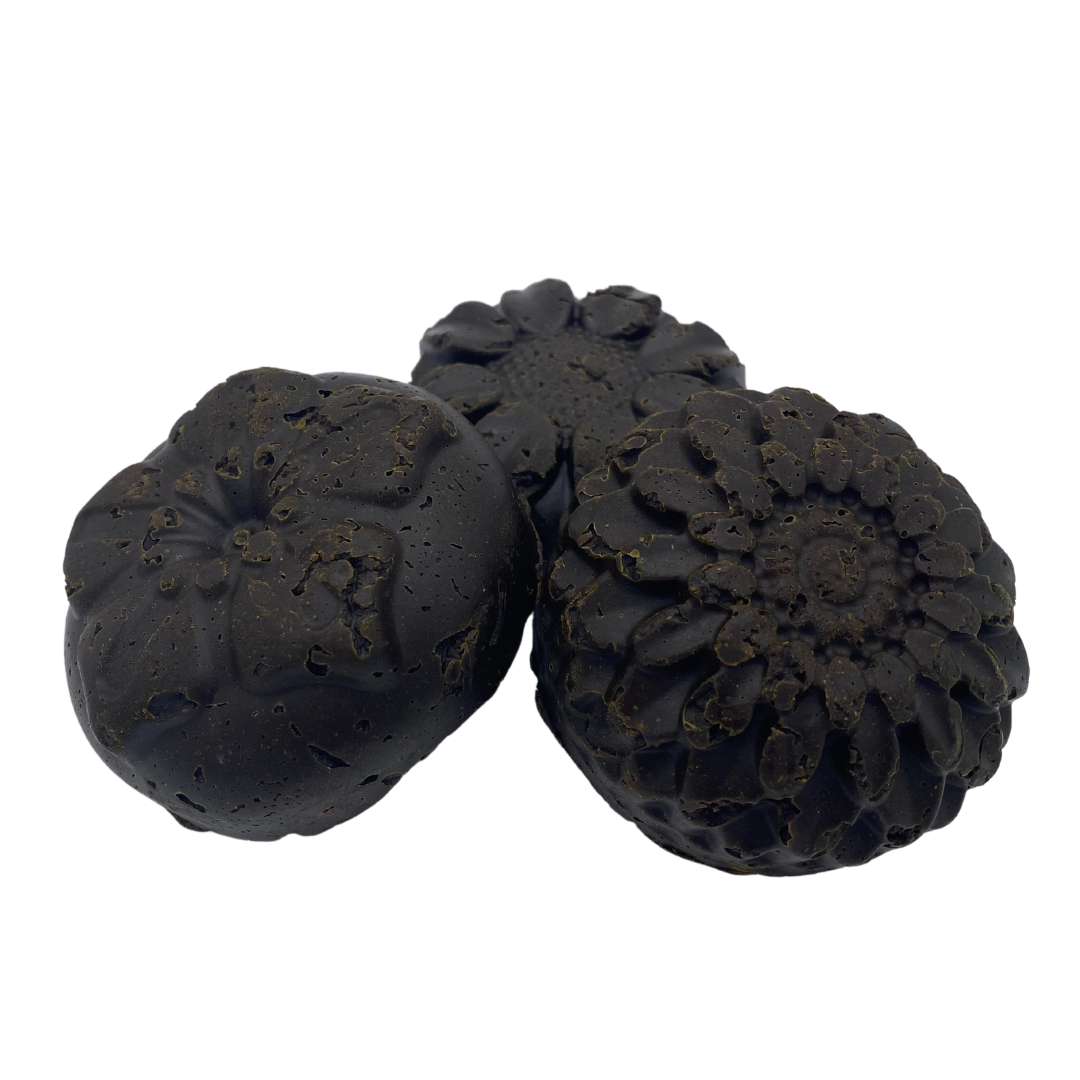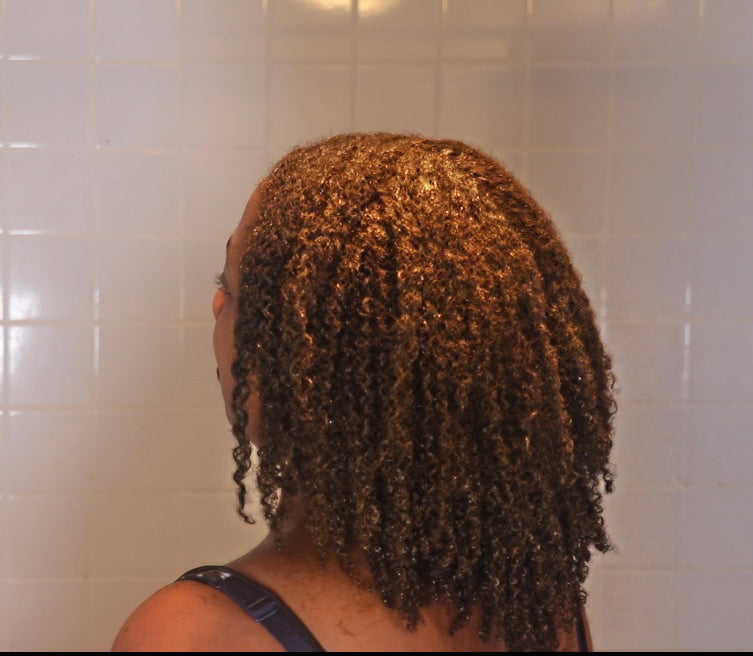 Key Ingredient Benefits
Henna Powder- Contains lawsome dye which release a beautiful reddish tint to the hair strands. Henna acts as a strengthening aid, coating the hair strands reducing split ends. Powerful antioxidant properties that fight dandruff and kills lice. Creates thicker hair strands and can loosen curl pattern over time.
Aloe Vera Powder- Moisturizes and Conditions dry hair. Antibacterial properties help to heal and soothe the scalp.
Amla Powder- Rich in vitamin C and tannins which promotes hair growth along with thicker stands. Defines curls and conditions and smooths the hair shaft.
Mehendi Henna powder, Aloe Vera Powder, Neem Powder, Brahmi Powder, Bhringraj Powder, Amla Powder, Hibiscus Powder, Shikakai Powder, Jatamansi Powder, Fenugreek (Methi) Seed Powder, Shea Butter, Castor Oil, Sweet Almond Oil, Behentrimonium Methosulfate (and) Cetyl (and) Butylene Glycol (Conditioning Emulsifier) and Stearic Acid.

How to Use
Slowly melt gloss bar on low heat in a double boiler, add water or coconut milk (1/4 cup to 3/4 cup) to a looser consistency. Do not microwave. Once gloss bar has fully melted, apply evenly throughout hair starting from the front and moving towards the back. Wrap hair. Leave on hair for at least 30-60 minutes or as desired. Rinse out thoroughly and moisturize hair.
Can be used as a prepoo treatment or as a post-shampoo conditioning mask. Use biweekly or monthly for best results.
The addition of the conditioning emulsifier and stearic acid helps to heat-proof the bar. However, in high heat, keep bars refrigerated to prevent melting.