Oat and Aloe Ayurvedic Shampoo Bar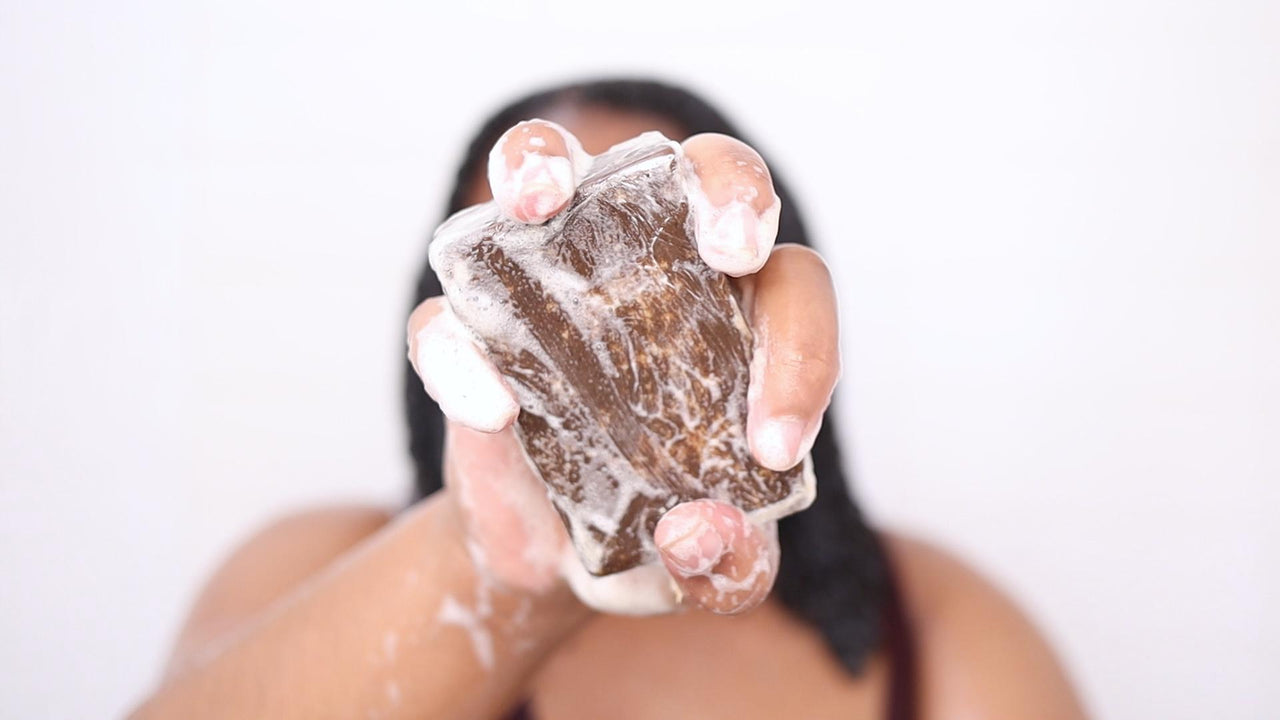 Ingredients

How to Use

Key Ingredient Benefits
Distilled Water, Organic Oat Milk, Saponified Oils of Ayurvedic Infused Olive Oil, Aloe Butter, Shea Butter, Avocado Oil, Sweet Almond Oil, Castor Oil, Essential Oil Blend for Fragrance, Collodial Oats, Bentonite Clay, Amla Powder, Neem Powder, Citric Acid
Shampoo Bar has a lemongrass scent, contains Citrus Essential Oils.
Place hair under warm water and part hair in sections. Rub Shampoo Bar onto scalp or in hands to form a rich lather, run down the strands of your hair. Keep dry in between uses for a longer lasting bar. If irritation occurs, discontinue use.
Olive Oil infused with Horsetail, Amla, Fenugreek, Henna, Brahmi, Bhringraj, Burdock Root, Horsetail, Cassia, Ashwagandha
Amla: promotes stronger, healthier new growth and shine.
Neem: known for antibacterial, antiviral, anti-inflammatory and skin healing properties, can be helpful for dandruff, psoriasis, and dermatitis.
Bentonite Clay: traps and removes dirt and buildup from hair, scalp and skin.