Pumpkin Spice Soap| Pumpkin, Turmeric and Oats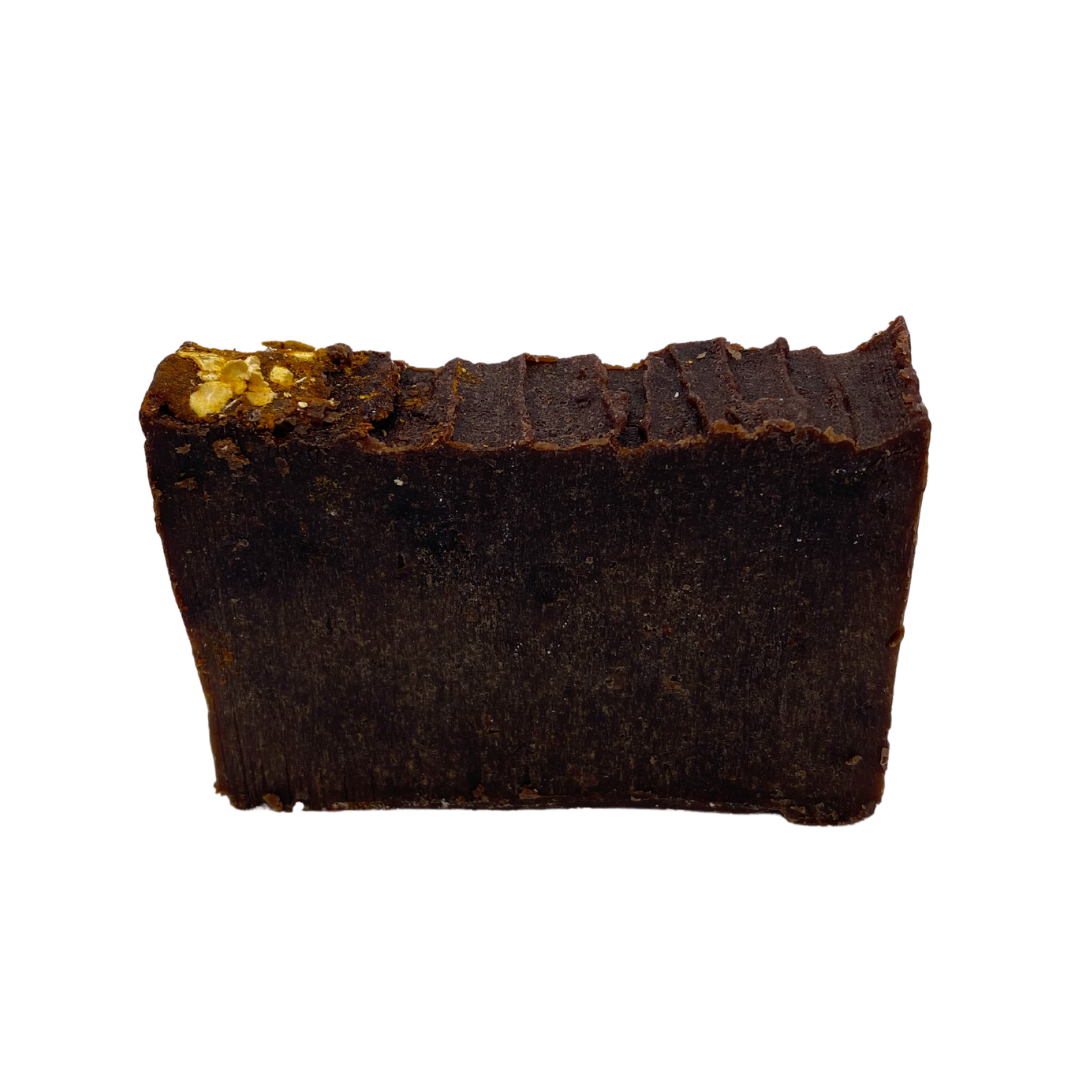 Bundle Includes

Ingredients
4.5 oz Pumpkin Spice Soap
Pumpkin Spice Bath Bomb
Pumpkin Spice Shae Bae Whipped Hair and Body Butter
Key Ingredient Benefits
Pumpkin has enzymes and alpha hydroxy acids, vitamins A & C, fatty acids, and more to help keep skin glowing. It deeply penetrates to the second layer of the skin aiding in elasticity and has also been proven to reduce wrinkles and aging skin.
Collodial Oats are rich in Beta Glucan which stimulates cellular growth in tissue and repairs hair. Is a natural anti-irritant and has a wide array of skin & hair benefits due to it's ability to soothe irritation, and redness caused by exposure to harsh weather or certain skin conditions such as general skin rash or other dermatitis conditions. It is an excellent film former, that improves skin elasticity while moisturizing the skin and helping to heal psoriasis, wounds, cuts, and burns.
Turmeric is rich in antioxidants and anti-inflammatory properties that help to heal dry skin and remove blemishes, acne scars and improve the overall appearance of skin.
Saponified Oils of Extra Virgin Olive Oil, Extra Virgin Coconut Oil, Babassu Oil, Pumpkin Puree, Shea Butter, Avocado Oil, Pumpkin Creme Brulee Fragrance Oil, Kaolin Clay, Aveena Sativa (Oat) Powder, Turmeric.
Pumpkin Creme Brulee Fragrance Oil- Phthalate Free